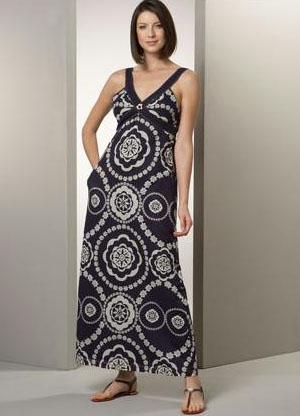 I'm excited to get to work on my entry for the RTW & Designer Knock-off Contest 2009 hosted by PR.
I have a piece of cotton knit in my stash that is just waiting for the right project. It will be perfect for my interpretation of this beautiful Patio dress.
Here are closeups to show the pick stitching and amazing cutouts: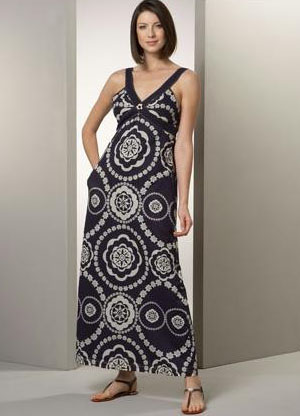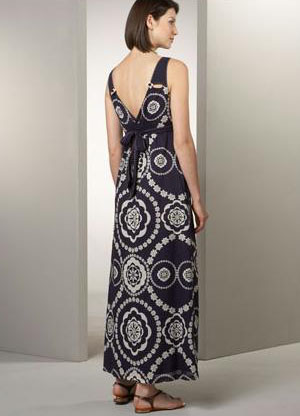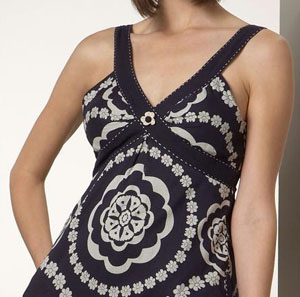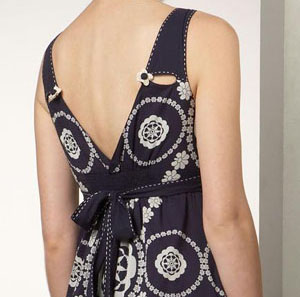 I plan on self-drafting the bodice. I will use an BWOF pattern from the 2005 wedding dress spread for the back. I'm thinking of another BWOF maxi dress pattern for the skirt but I need to check my pattern stash this afternoon to pull together my game plan.
This should be a fun project!