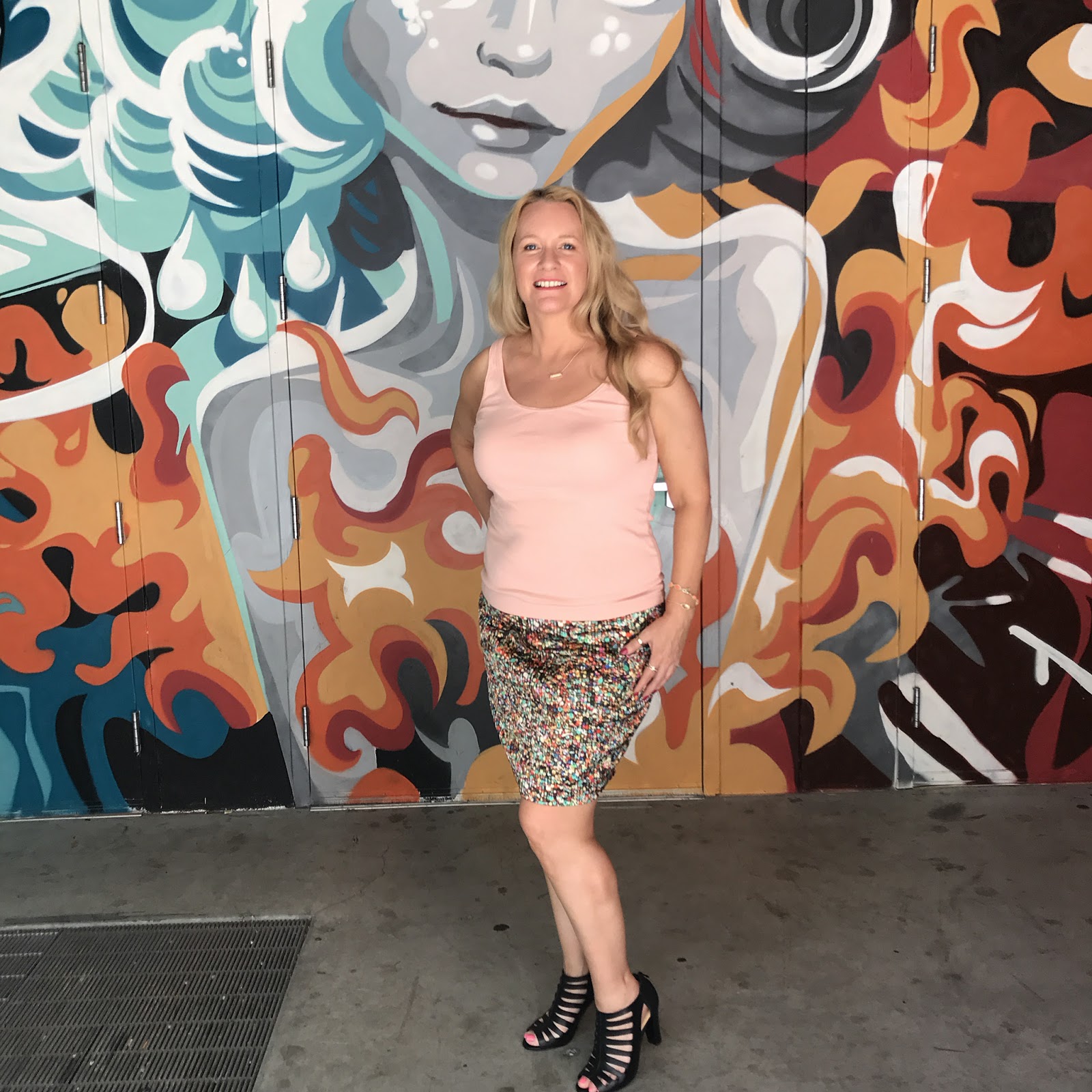 An experiment to see how a lowered waist draft compares to a natural waist design.
Lower Waisted Pencil Skirt
Pattern Description: Self drafted, close-fitting, lower waisted, slightly pegged pencil skirt with facing, back slit and exposed metal zipper. 17" length.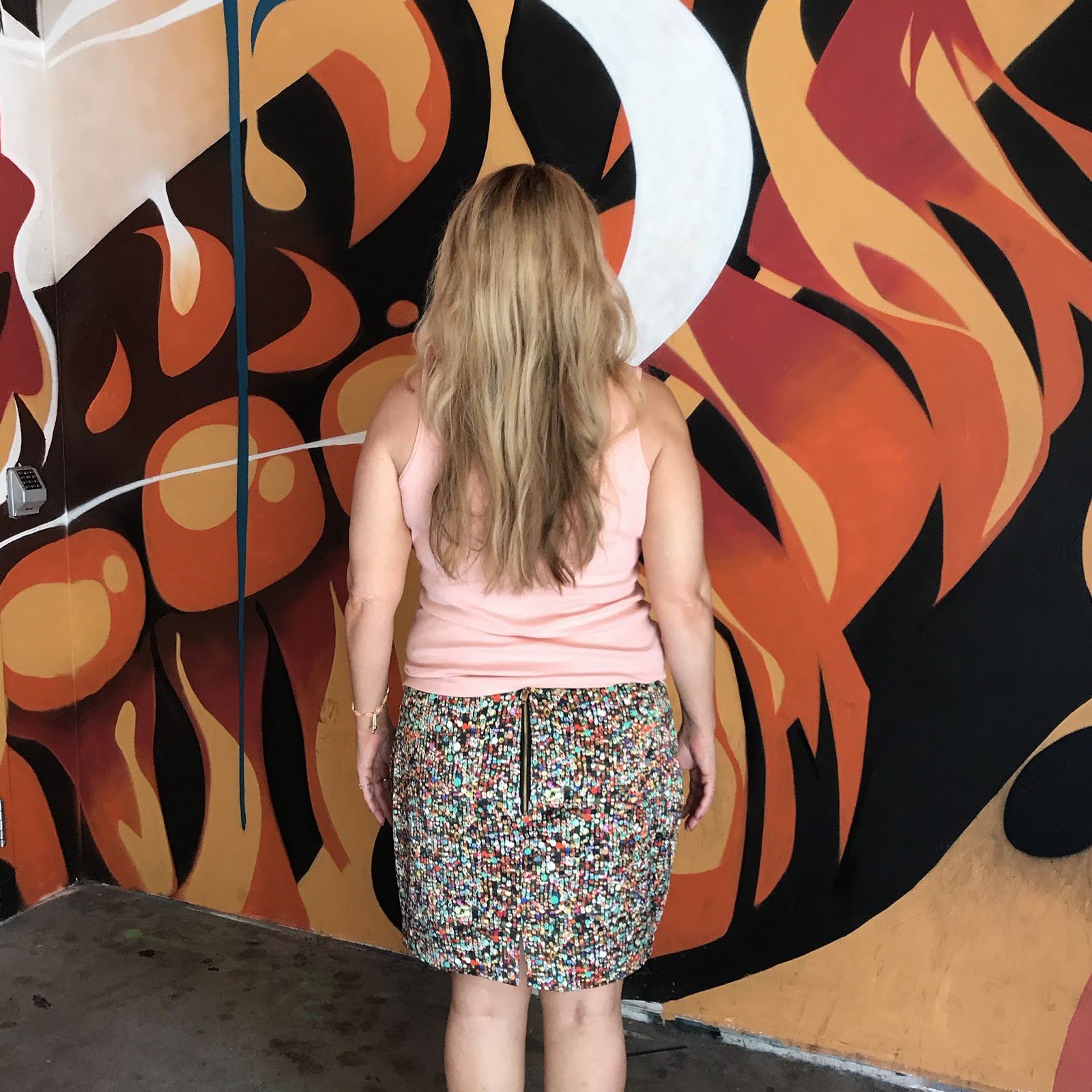 Fabric Used: Sequins galore cotton/lycra sateen
Fabric Source: www.emmaonesock.com
Drafting Notes: I skipped my natural waist and drafted for my belly button level as the waist. The only drafting error was at the waist but that was due to wanting to snug up the fit in the fashion fabric which has 10% widthwise stretch. I also ended up with a bump on my outer thigh because after I brought the waist in ½" on each side I didn't taper it all the way down to the lower hip correctly. Fixed it, no problem.
S/A ½"
3" Facing
Extended back seam to ¾" to give extra room for the zipper
Hem 1 ½"

Back slit 3" with 1 ½" s/a
Sewing Notes:
7" Exposed metal zipper
Hook and eye
Interfacing: Pro-woven Fusible Light Crisp from fashionsewingsupply.com
Likes/Dislikes: I wanted to make a skirt to sit just below my belly button to see how it compares to wearing a skirt with a full waistband at my natural waist. I ended up liking this better from the standpoint that my top didn't feel like it needed to be tucked in and I was comfortable while sitting. I think everything looks proportional so I'm happy with this skirt experiment.
I thought I would line it but ended up just pinking the seam allowances and calling it good. I did use twill tape as stay tape in the facing seam to stabilize it and to keep the fabric from growing while wearing the skirt.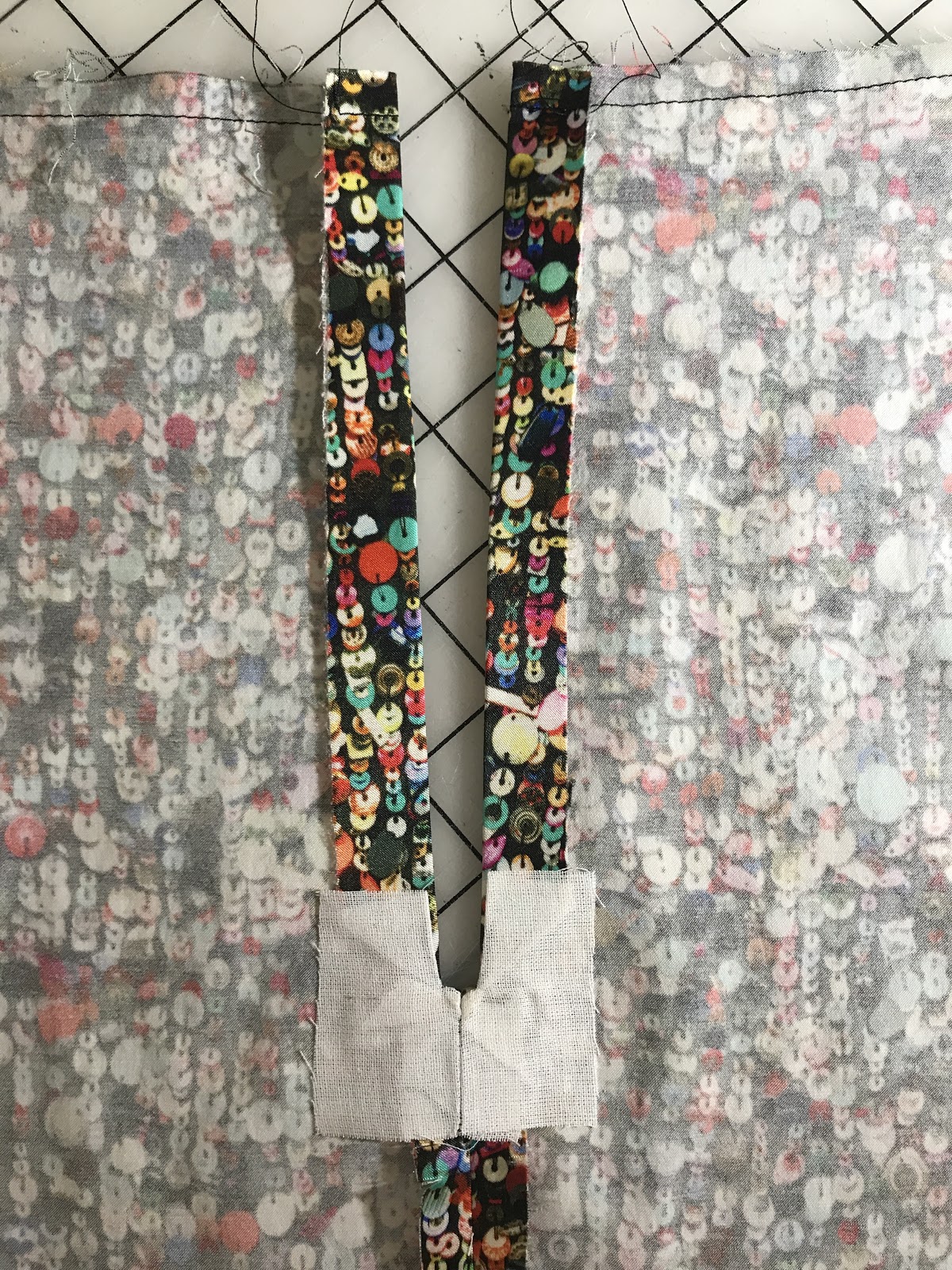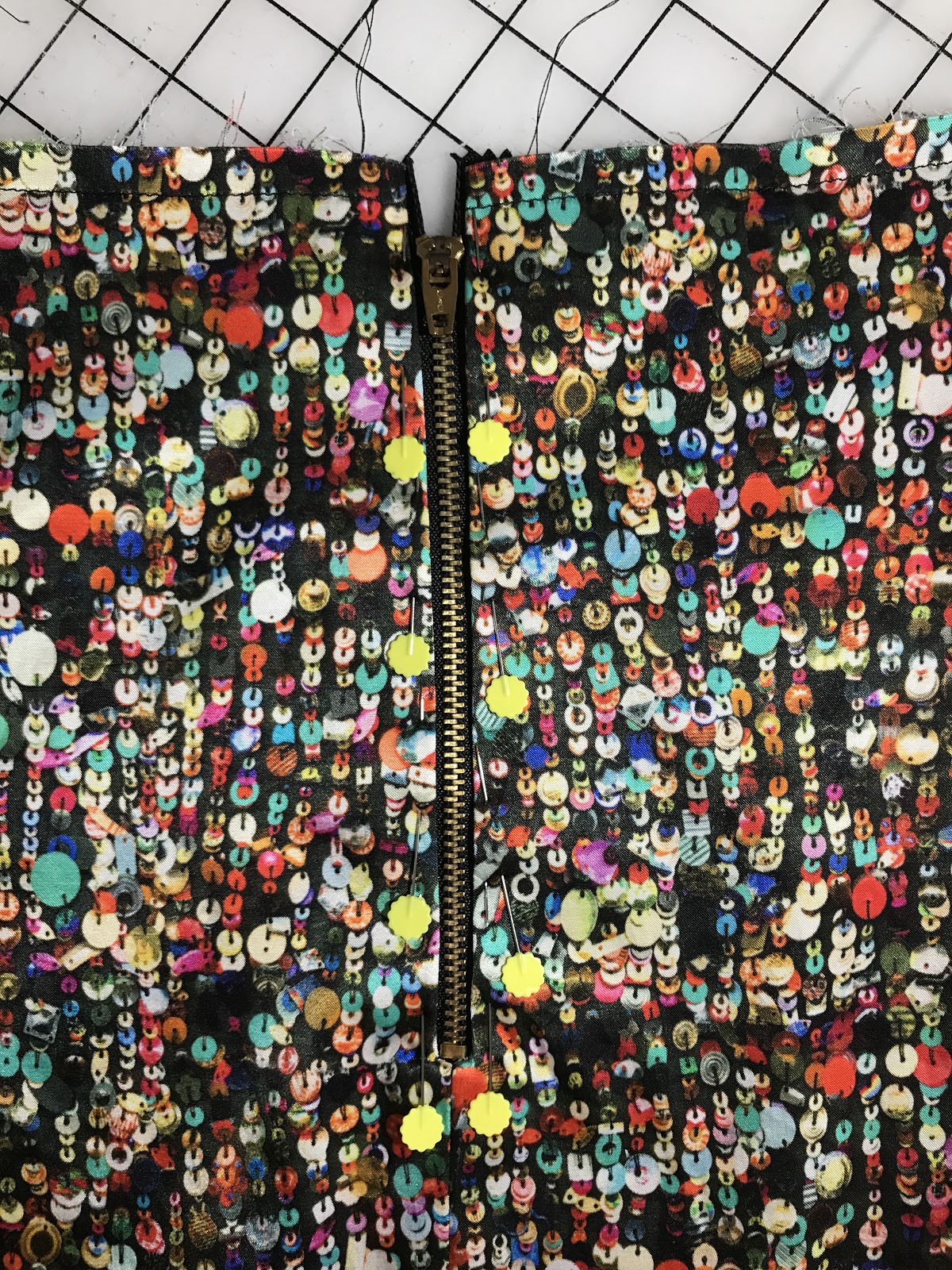 As far as the exposed zipper, I didn't top stitch it but feel it pulls outward too much when wearing the skirt which detracts from the couture treatment. I'll fix that and be sure to top stitch the next time I use this zipper application method.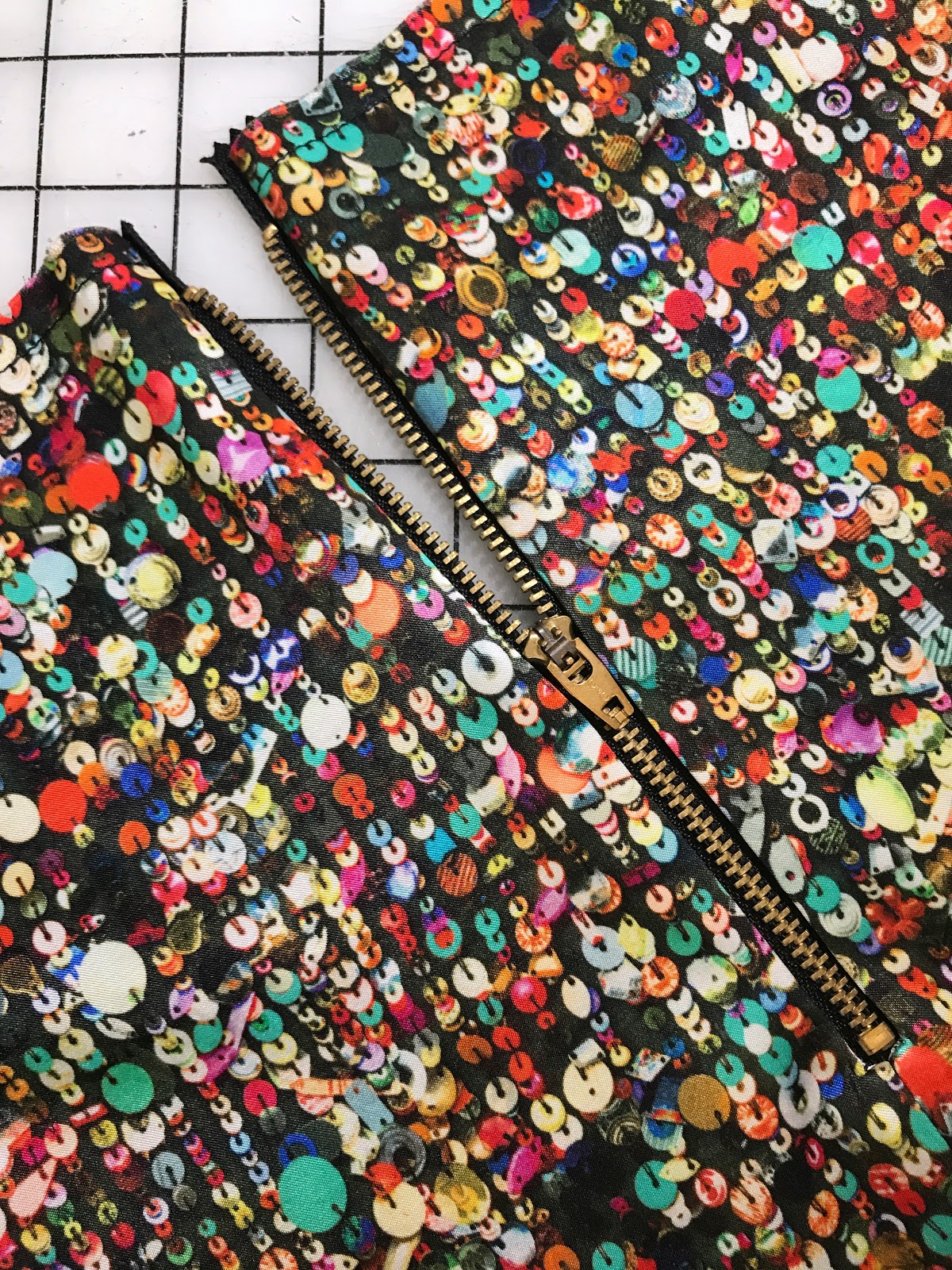 Let's talk about the fabric. Can you say to die for? It is a stretch poplin sateen so the sequins are printed right onto the fabric. I can't imagine the stress of inserting an exposed zipper into actual sequin fabric but I'm sure someone has done it. This fabric has a luscious sheen to it, very classy both to the look and touch.
My friends, Sherril and Jennifer, helped me style this outfit while we were in Vegas on our July baby sewing friend birthday weekend getaway. The top I intended to wear had to be changed last minute because I spilled something all down my front. Photo shoot jitters? No, I was brushing my teeth and ruined my own outfit LOL! But that's ok, not to mention typical for me. We had a good laugh and worked it out.
We found a loading dock type of enclosure in which to do our photo shoot and it made for a perfect light box. Love the fun murals!