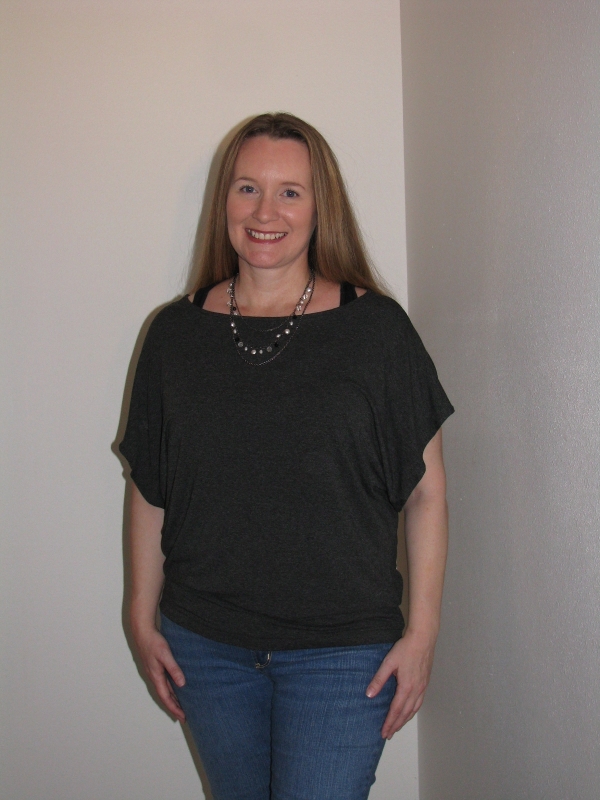 I love this pattern, it makes a great fabric canvas.
I made the tunic view E, shortened it and left off the neck ring.
Butterick 5528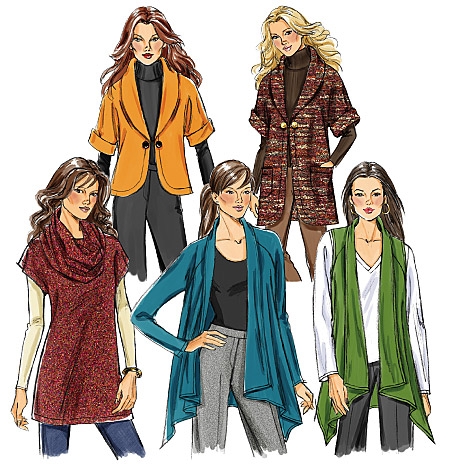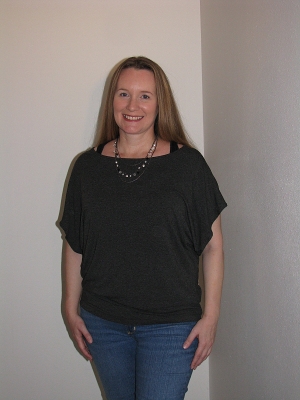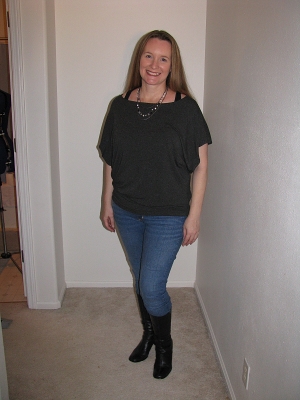 Pattern Description: Close-fitting, straight tunic E has cap sleeves, stitched hem and neck ring.
Fabric Used: Cotton/Lycra Jersey – Heathered Charcoal Gray
Suggested Fabrics: Moderate stretch knits only
Pattern Sizing: Lrg-Xlg-XXl
Alterations: None
Design Changes: Several. I left off the neck ring, widened the neckline, shortened the hem line and experimented a bit. I wanted to see if notching out a wedge effect would tighten the hem area around my hips. I pinned out the desired amount and thought twice about what I was about to do.
Starting from the bottom, I serged five inches then took a hard turn and angled off the edge, creating a hip band effect. Worked nicely!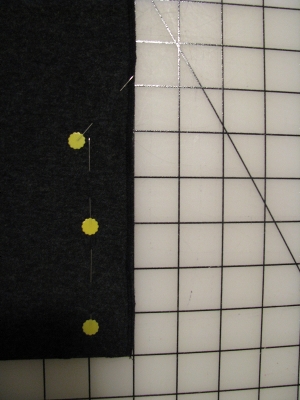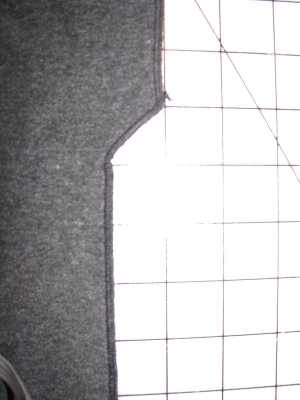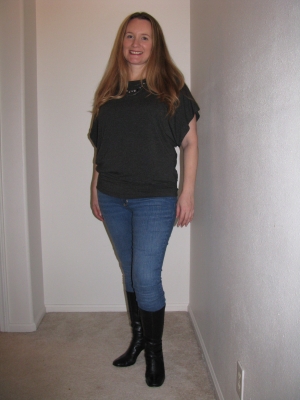 Sewing Notes: S/A 5/8″, Hem 1 1/4″
Likes/Dislikes: Like the basic design, one pattern piece for both front and back. How much easier can it get?
Dislike: the neck ring and original tunic length, it was too long for my taste. Actually, it was a dress. It wasn't close-fitting and I don't think the sleeves are cap sleeves either. Strange pattern description!
Tried and True (TNT), One-timer, or Pattern Graveyard: Definitely TNT. I have three versions of this top and can visualize many more.
It is fun to make this pattern in different fabrics to create totally different looks.
Butterick 5528
Pattern information: