This road trip through garment design and construction is my Journey to Couture. I enjoy the entire process of sewing garments and love to incorporate new techniques and special details into my work.
My passion is self mastery, being good at something and then trying to get better.
Tidbits about me
… I'm introverted and extroverted …
… cooking was my passion before I found sewing …
… I enjoy photography and prefer being behind the camera …
… I've been sewing on this Janome Harmony 4052 since Feb 2004 …
… I paid $24 and think I got my $$$ worth but probably time to upgrade …
… I truly enjoy self drafting patterns and working through a design concept…
… I sing in a Masterworks Choir and a Symphony Chorus …
… Lekala challenges me to think …
… my mind's eye thinks I'm still thin …
… I'm not …
… I am hilarious, however, just ask my kids …
"Desert rose.
Dreamed I saw a desert rose.
Dress torn in ribbons and in bows…
like a siren she calls to me."
In God's Country, U2


Here is the graphic that I made probably 10 or so years ago for Ann. I still like it and use it as a placeholder graphic around here.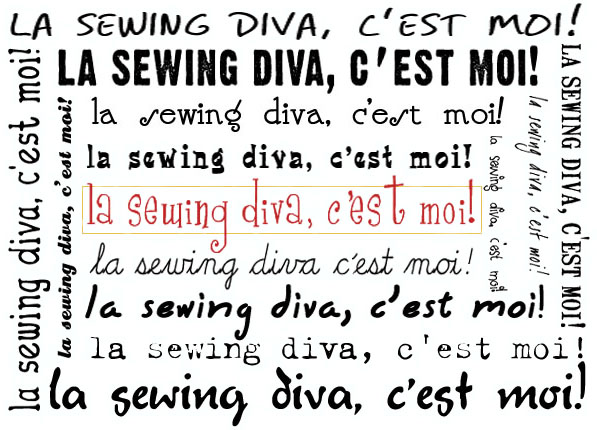 "You are ALWAYS with yourself, so you might as well ENJOY the company."
Diane Von Furstenberg